Proudly made by parents, for parents.
Proudly made by parents, for parents.
Proudly made by parents,
for parents.
Shortly after Jack was born, Founder Steve Pankratz and his wife, Kim, started to look for a baby seat. Proper posture and healthy development were key factors in finding a good seat, but every available floor seat caused Jack to slouch.
Steve consulted with physiotherapists. They suggested using a sitting wedge to encourage anterior pelvic tilt; a slight forward rotation of the pelvis, which engages with muscles responsible for proper upright posture.
Realizing the need for a booster seat with a forward tilt, Steve created his own prototypes.
With a background in medical device development, Steve and a friend made prototypes out of window insulation foam. The foam allowed the two to very quickly and affordably put prototypes together, and optimize various angles and configurations of the seat, and add or remove foam to incorporate feedback from seating experts.
50 physiotherapists gave the prototype a positive review, but also voiced concerns that other baby seats force babies' legs together and restrict hip movement. According to the International Hip Dysplasia Institute:
"The healthiest position for hips is for the hips to fall or spread apart to the side . . . Free movement of the hips without forcing them together promotes natural hip development."
Steve implemented a large pommel with wide-leg groves to allow for safe hip development. Experts loved the seat. Steve began developing small batches of Upseats in Canada and was featured on CBC's Dragon's Den.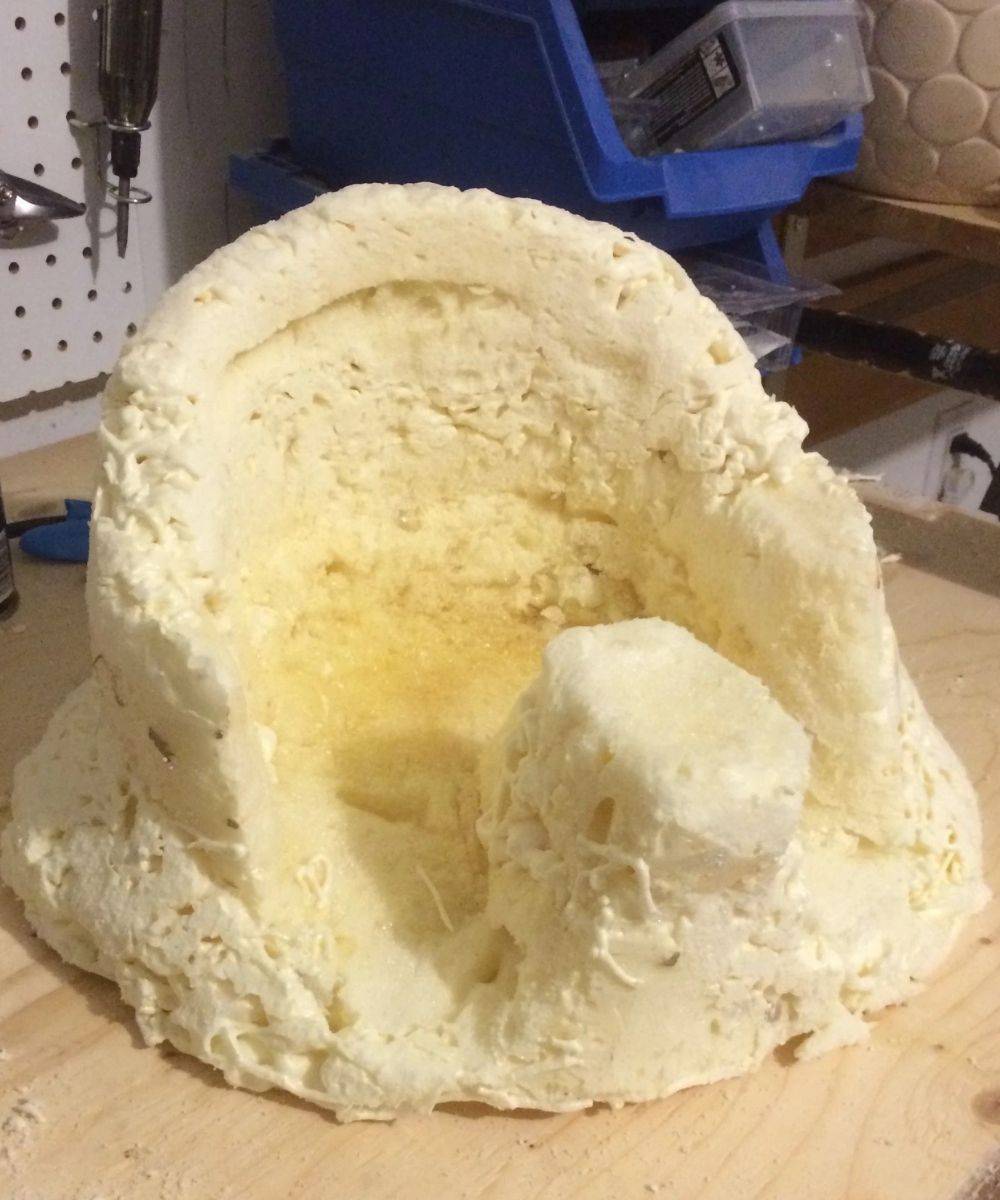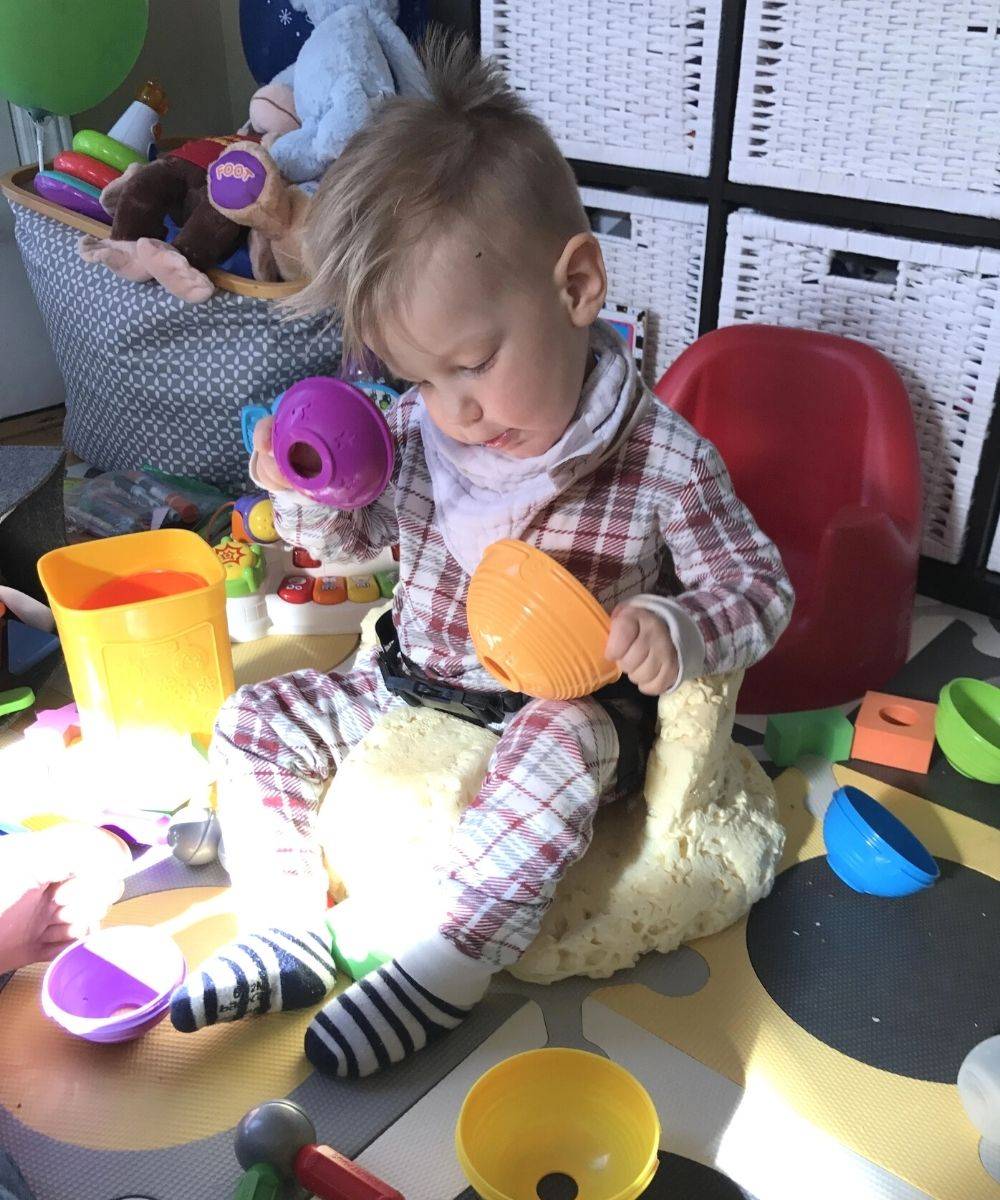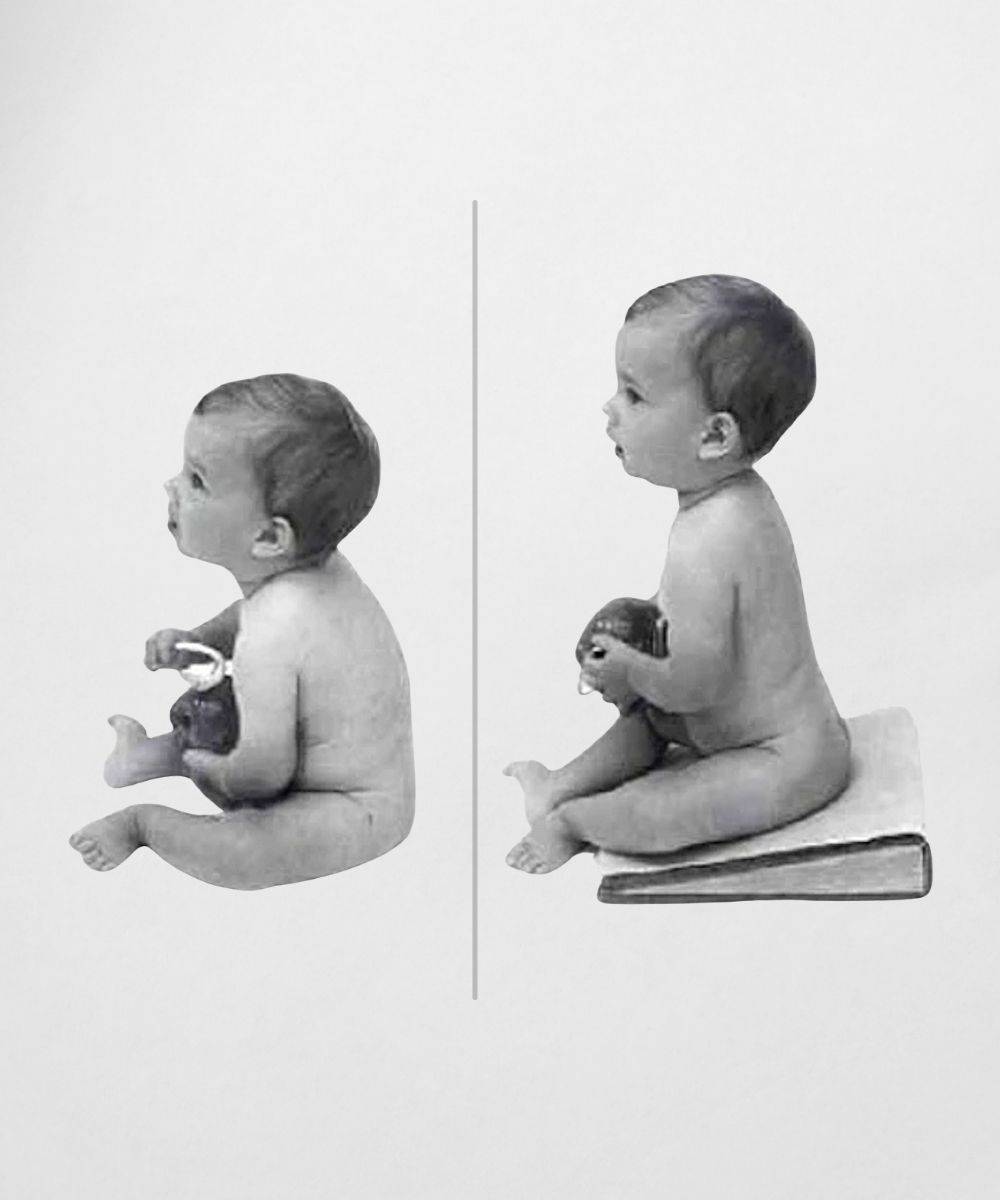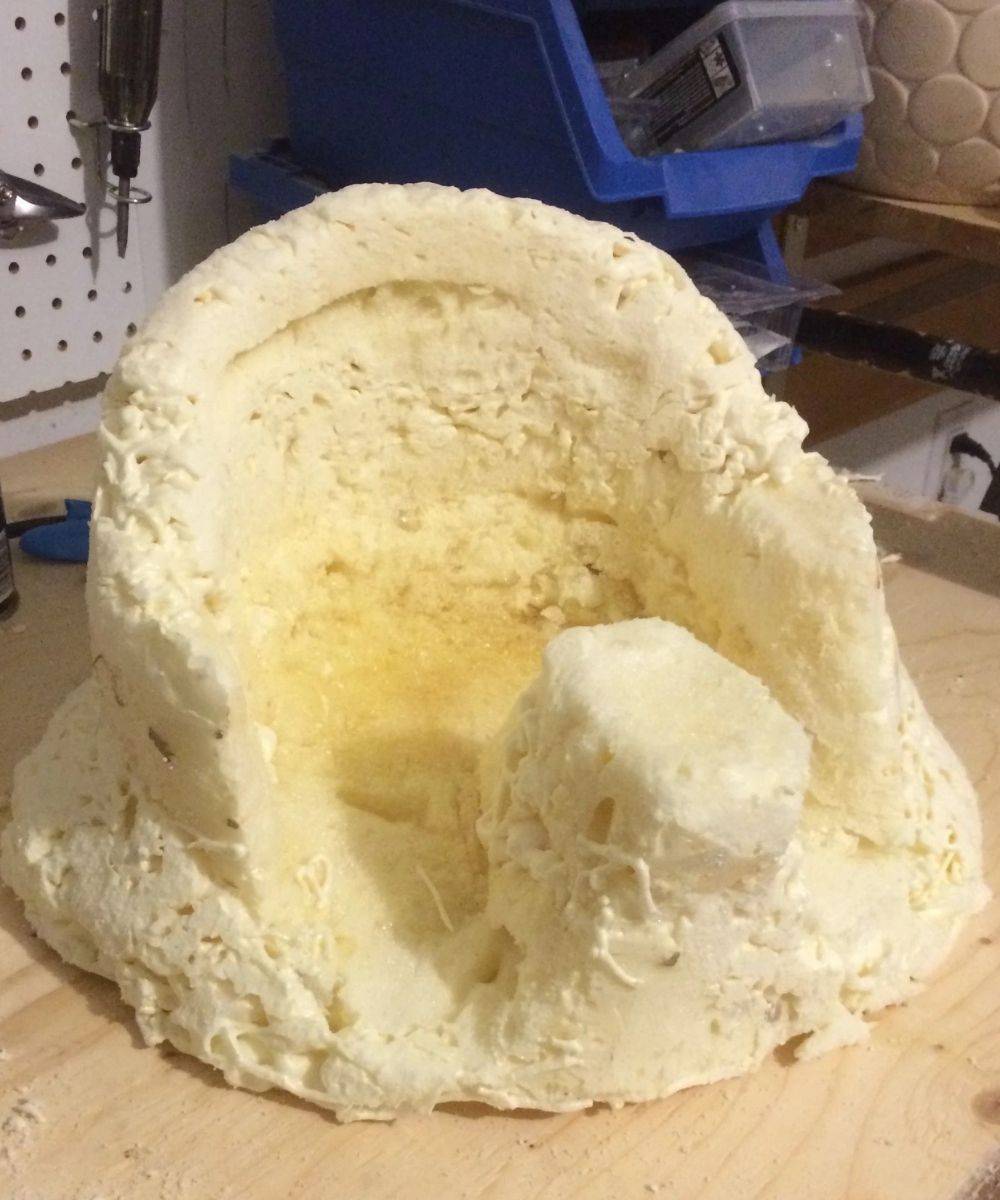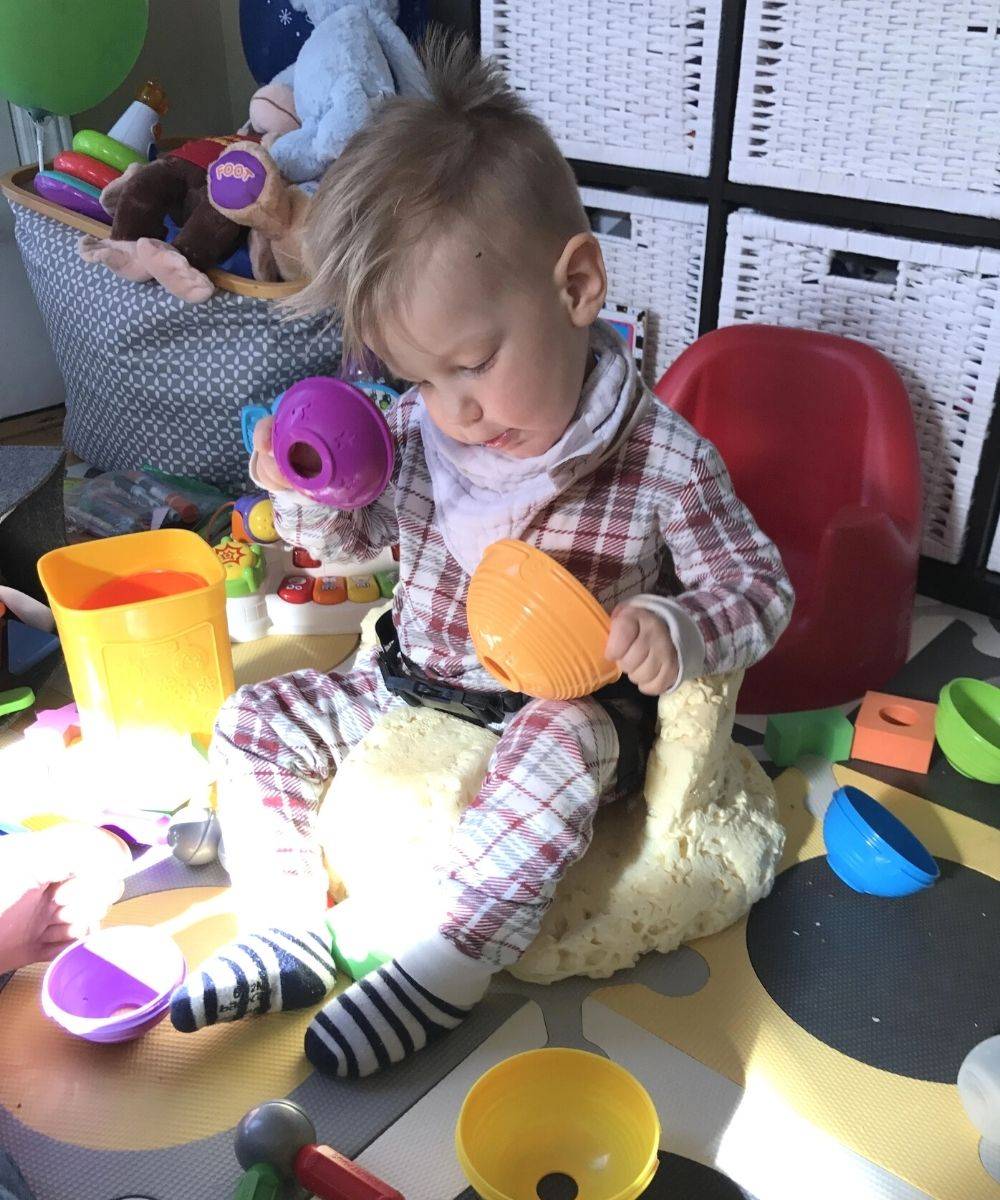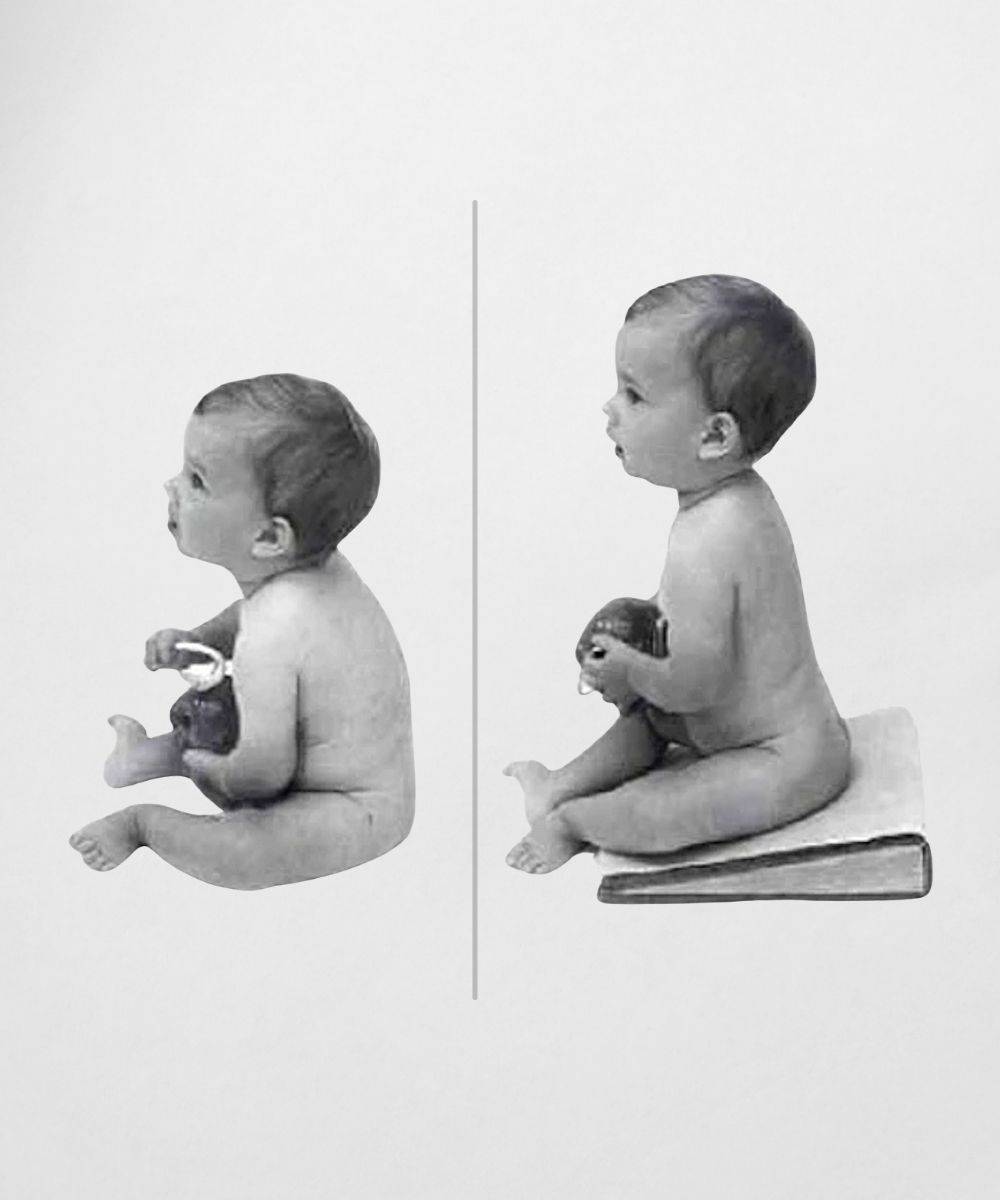 Shortly after filming the Dragons' Den episode, Upseat was selected to be fast-tracked and launched in 500+ Canadian Tire stores across Canada. The reception of Upseat by the market has continued to be positive. Upseat is incredibly grateful for all the support we've received from physiotherapists, occupational therapists, our amazing customers, CBC's Dragons' Den, and our incredible retailers including Snuggle Bugz, Babies "R" Us, Indigo, BuyBuyBaby, Hudson's Bay, Canadian Tire, and more. We can't thank you enough!
We donate 1 Upseat to a partner charity for every 10 that we sell.