Using the Upseat as a High Chair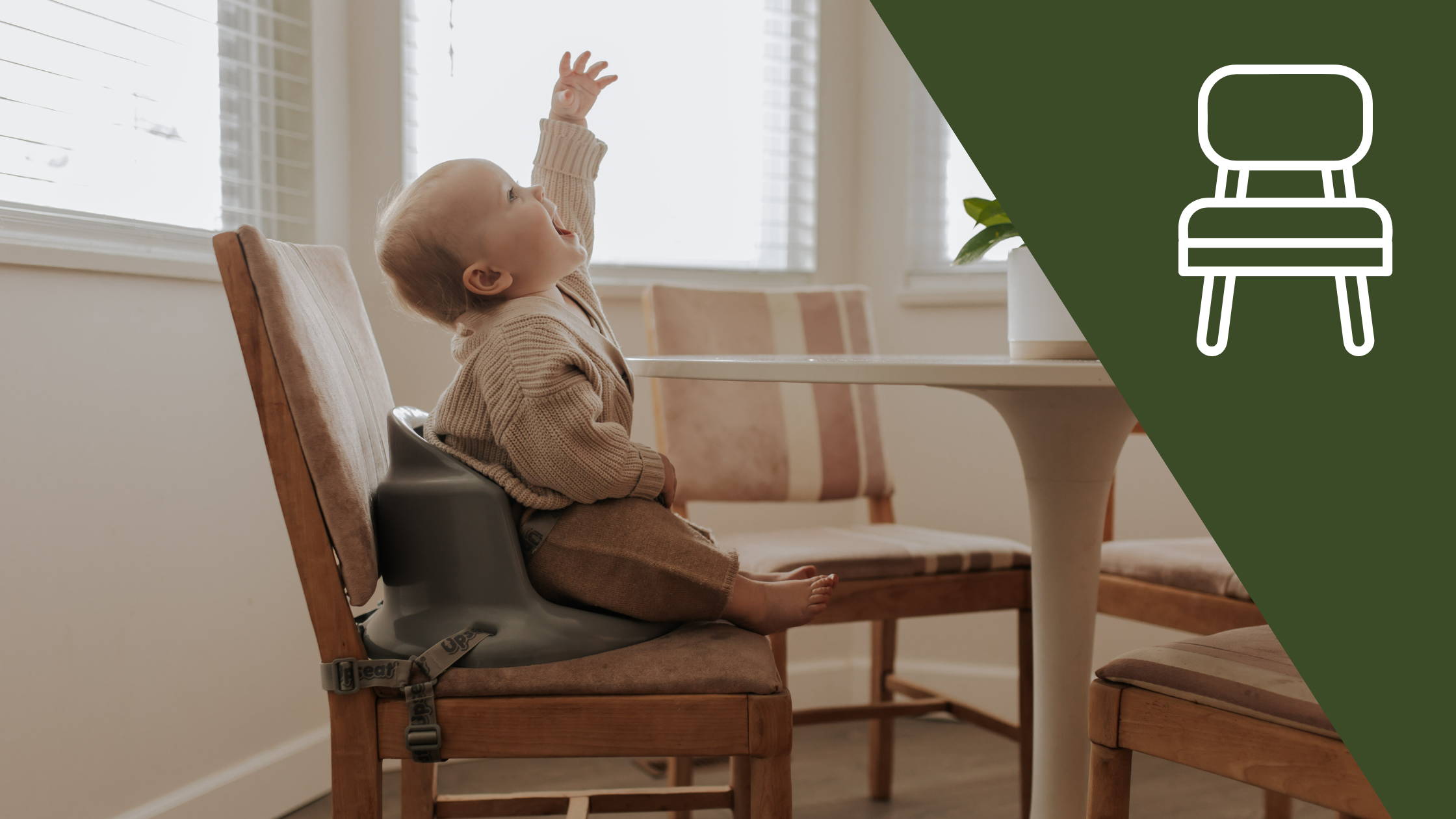 Choosing the best baby product for your little one can be an overwhelming task. With so many high chairs on the market, it's difficult to make a purchasing decision. While many high chairs are available in fun colours, sleek designs, and attractive price points, few are actually designed to promote healthy development.
The Upseat is a 3-in-1 baby seat that was created with the help of physical therapists to promote upright posture and safe hip development.
We've discussed the importance of proper positioning when practicing sitting upright in previous blogs. When it comes to feeding, posture is just as an important. In this blog, we'll explore the advantages the Upseat as a highchair has that many other brands lack.
Promotes Proper Posture for Feeding
Most pediatric physical therapists agree that the most important factor to consider when choosing the proper highchair is your baby's positioning in the chair.
The optimal position for babies in any type of baby seat is one that encourages an anterior tilt. The anterior tilt repositions your baby's hips so that they lean slightly forward and engage their abdominal muscles. Most seats have the opposite effect and tilt babies backward, creating a hunched over effect. Feeding in a chair that does not encourage the anterior tilt can actually increase the risk of choking because the hunched over position extends the neck. While it's not ideal for your baby's neck to be extended, high chairs with a reclining feature should also be avoided. A reclined position is not the safest for chewing and swallowing.
With an ergonomic baby seat like the Upseat, your little one will stay upright. In fact, Ode Magazine recently listed Upseat as one of the best high chairs to purchase precisely because of its ergonomic features.
At the Upseat we understand life as a new parent is busy. That's why we designed a seat that's:
Portable

Easy to clean

Is a 3-in-1
With the handy conversion straps, the Upseat converts to a booster seat. The convenient, large attachable tray that is included easily transforms the seat to a high chair for feeding. This makes the Upseat an economic and convenient choice. As a 3-in-1, there's no need to buy separate seats for sitting and feeding.
The Upseat is suitable for babies and toddlers ages 4 months to 2.5 years old. That's about 850 days of potential use! The seat is designed with large leg grooves so that it grows with your baby. The materials used are also so durable, each seat comes with a lifetime warranty. This means that if you plan on having more than one child, you won't need to worry about purchasing a new seat due to wear and tear.