5 Things to Consider Before Buying a Baby Floor Seat
UPSEAT | FEBRUARY 02, 2021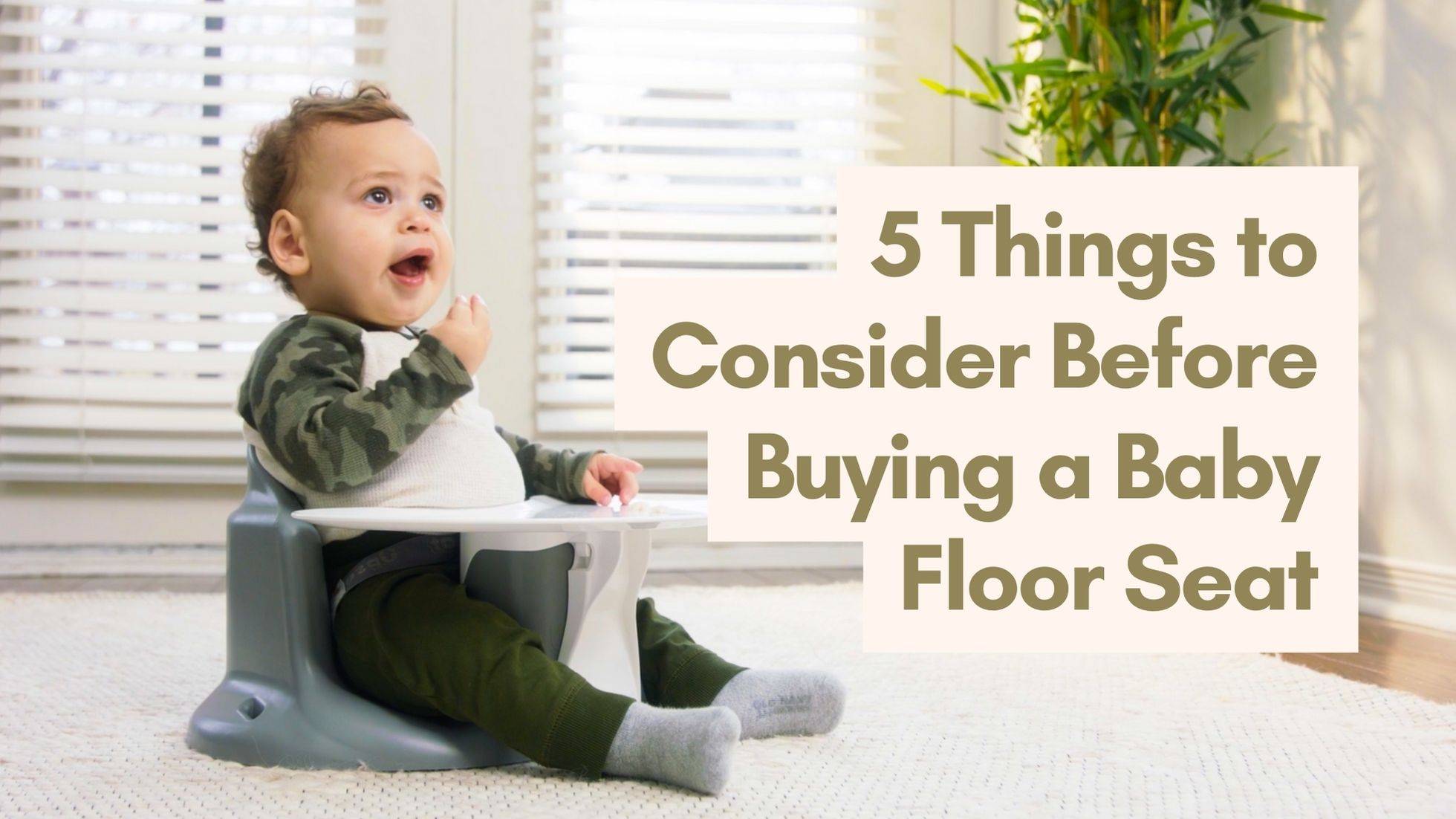 As parents ourselves, we know just how overwhelming it is to find the right baby product for your little one. Not to mention, parsing through reviews, reading mommy blogs, and filtering search results for your price point and specific needs can be time consuming. Not all baby seats are made the same, and there are some that will benefit your baby's development more than others. We've created a list of the top five things you should consider when purchasing a baby floor seat.
Finding a seat that is multipurpose is a great way to avoid overspending and making the most out of one baby seat. Some brands make you purchase trays and accessories as add-ons to their seat rather than a package deal. The Upseat is a 3-in-1, meaning each baby seat includes conversion straps and an attachable tray. It easily converts from a floor seat to a booster seat to a feeding chair, saving you money in the long run.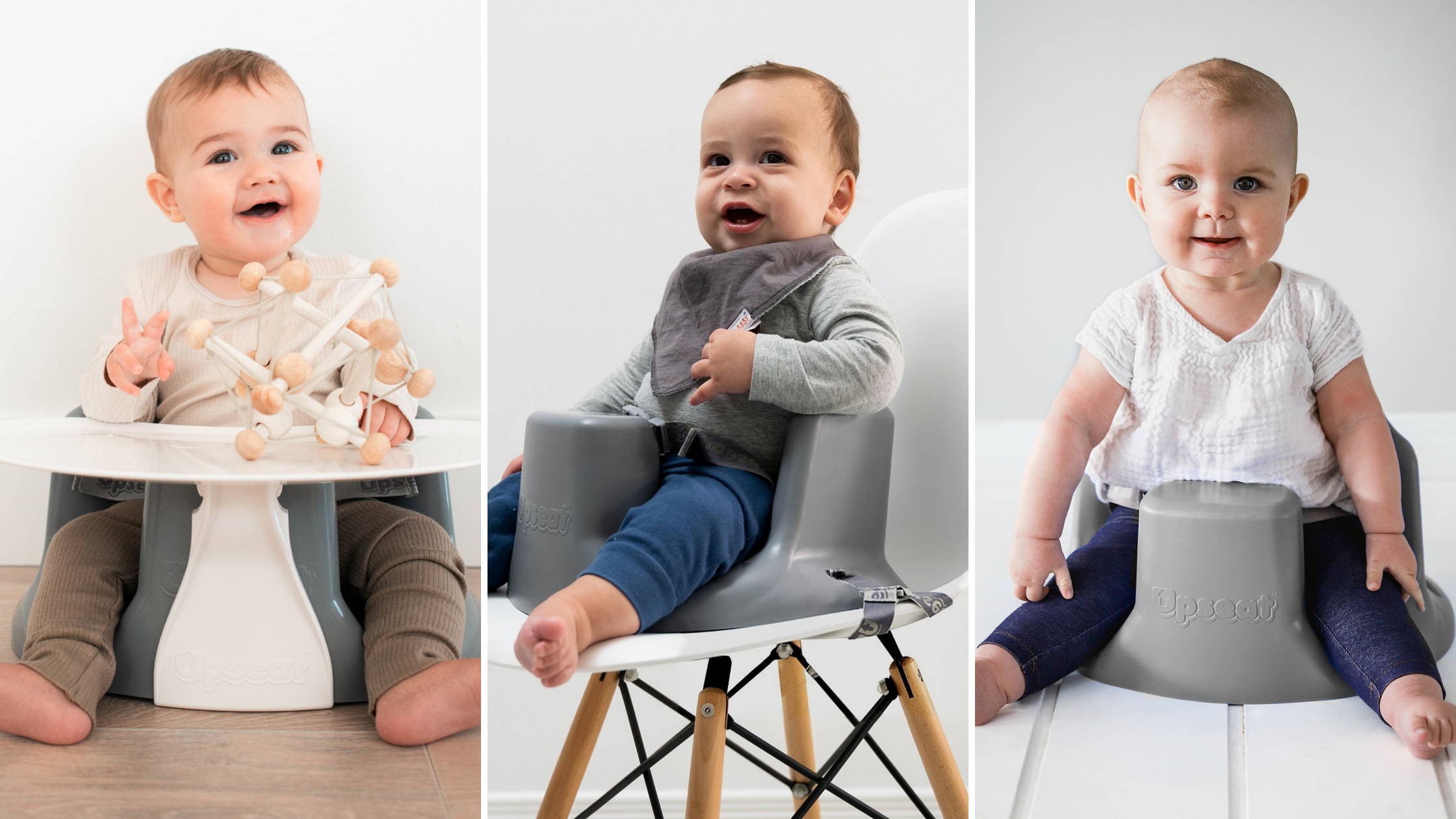 Healthy Hip and Leg Positioning
According to the International Hip Dysplasia Institute, "The healthiest position for the hips is for the hips to fall or spread apart to the side." Most baby seats are too narrow and leave little wiggle room, restricting hip movement and forcing the legs together. Designed with the help of physical therapists, the Upseat uses a large pommel with wide leg groves to allow for safe hip development. The wide leg groves also ensure your baby won't outgrow the seat until they're approximately two and a half years old.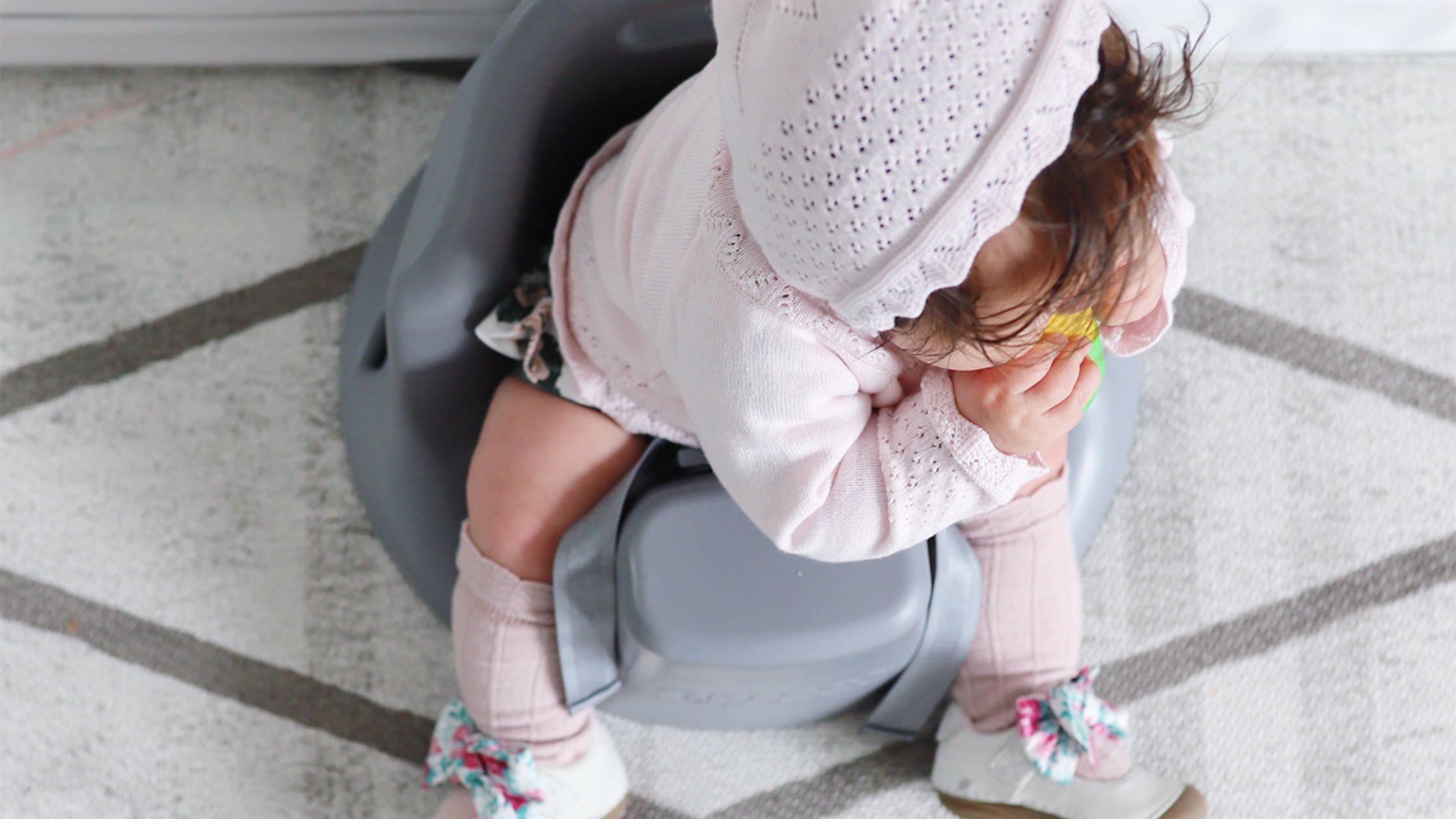 While all floor seats allow your baby to sit up, they don't all allow for upright posture. Your tiny tot is still developing their shoulder, neck, and tummy muscles, and needs proper support. Most baby seats fail to do this and result in:
Slouching

Tightness in the hamstrings

Long term poor posture
The Upseat is an ergonomic chair that prevents these issues by encouraging an anterior pelvic tilt, which is a slight forward rotation of the pelvis that engages the muscles responsible for upright posture. This is one of the main reasons why physical therapist Dr. Emily Heisey recommends the Upseat.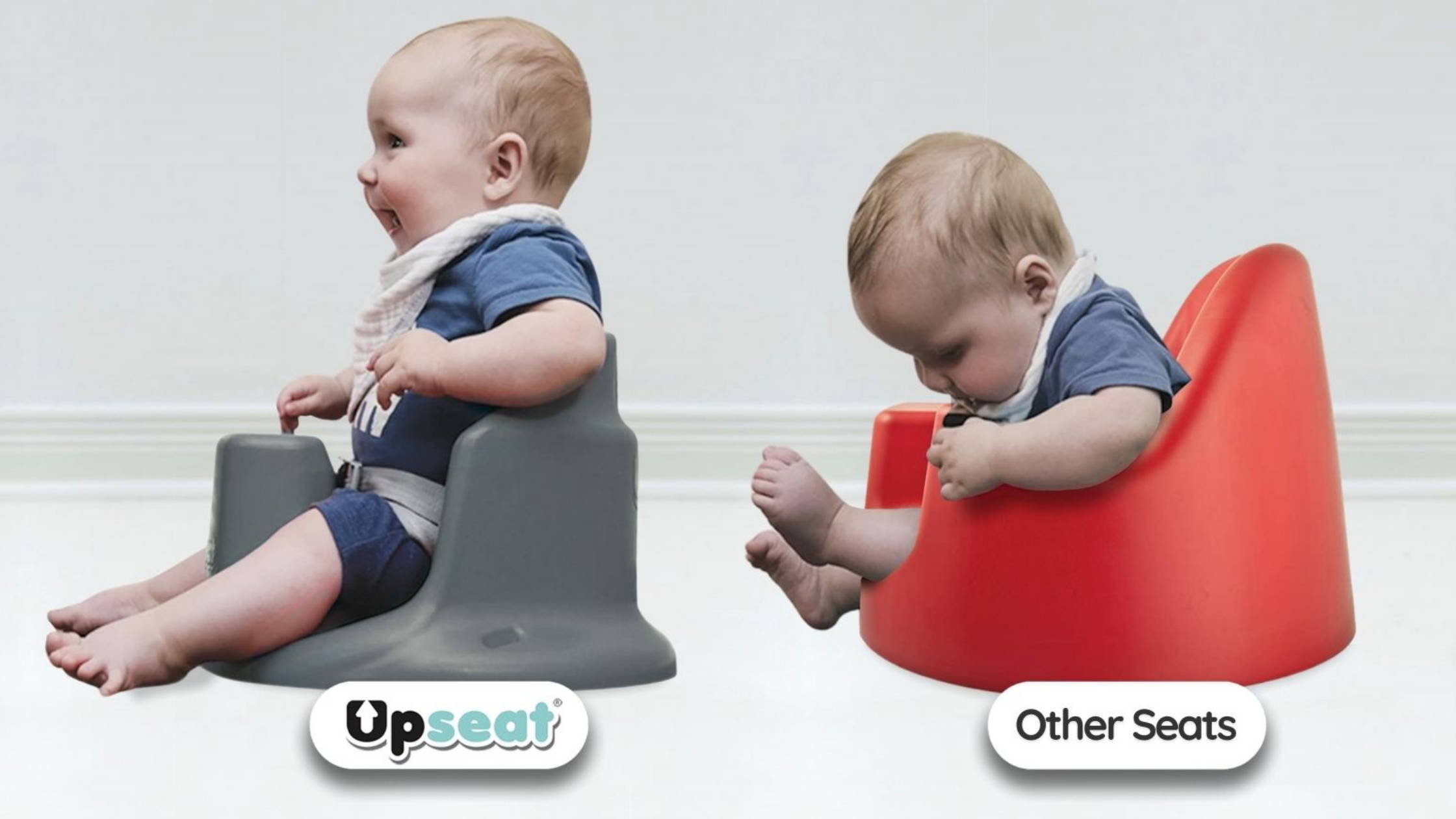 Life as a parent is busy, and you'll need a seat that you can use on the go without it being too heavy or carried in an awkward position. Besides, you already have your hands full. Loading your diaper bag, purse, and baby seat into the car all while your baby is attached to your hip is a lot to juggle. The Upseat has a built-in handle and is made with light weight material for your convenience. Whether you're meeting a friend for dinner at a restaurant or are dropping baby off at grandma's, the handle allows for easy transportation.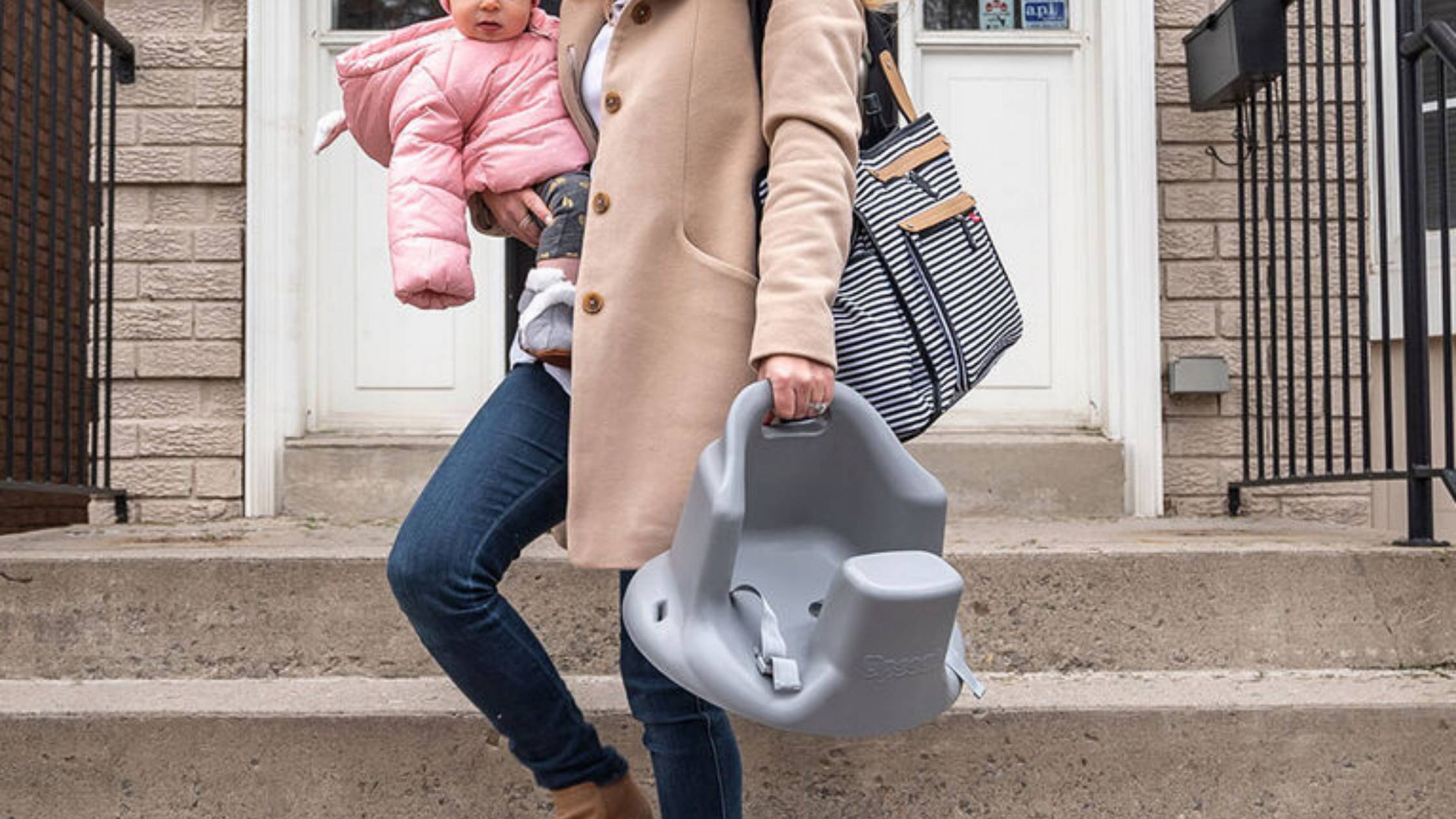 Functional and High-Quality Baby Chairs
While your baby practices sitting up, you'll want them in a contained space where they can still play and enjoy this knew skill they're learning. Ensuring they can partake in activities is essential. The Upseat's detachable tray is 16.5 inches wide, with plenty of space for feeding, playing with toys, and even finger painting.
You'll also want a versatile seat that is built to last, especially if you plan on having more than one child. The Upseat is made with medical grade plastics that do not contain any lead, phthalates, or other harmful materials. The materials are so durable that each seat comes with a lifetime warranty.