Using the Upseat for Baby-Led Weaning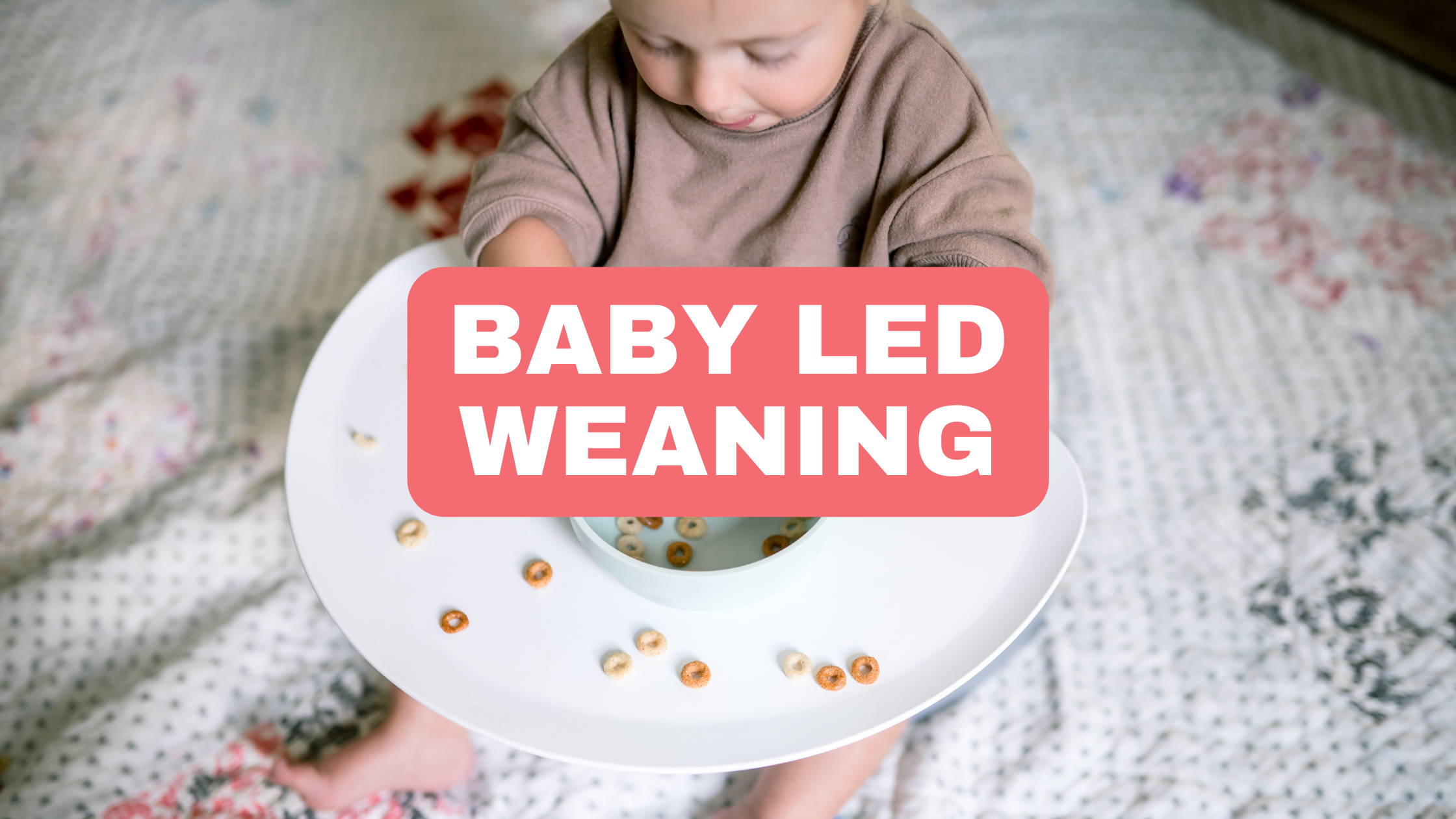 As a parent, introducing solid foods to your baby is an exciting milestone, but it can also be a bit daunting. With so many different opinions on the best way to introduce solids, it can be hard to know where to start. One popular approach is baby-led weaning (BLW). Baby-led weaning is a method of introducing solid foods to babies that allows them to self-feed rather than being spoon-fed by an adult. This approach emphasizes allowing babies to explore different textures and flavors at their own pace, rather than following a strict schedule or spoon-feeding pureed foods. Some benefits of baby-led weaning include promoting the development of fine motor skills, developing independent and less picky eaters, and promoting healthier eating habits later in life. But with baby-led weaning, it's important to have the right tools and equipment to ensure that your baby is safe and comfortable. That's where the Upseat comes in.
The Upseat ergonomic 3-in-1 baby floor and booster seat is the perfect tool for introducing baby-led weaning. This seat can be used as a floor seat, activity chair with tray, or as a booster seat attached to a dining chair. The lightweight and portable design of the Upseat makes it perfect for baby-led weaning away from home as well. Baby-led weaning can get quite messy so it couldn't be more convenient that the Upseat is made out durable yet easy-to-clean materials--a quick wipe down with a damp cloth can have the Upseat looking good as new! Beyond this, the Upseat was developed with the guidance of leading physical therapists to encourage proper, upright posture, healthy hip development and functional arm movement. By encouraging an anterior pelvic tilt, the Upseat can also aid in safe and healthy digestion.
Why the Upseat is the Best Baby Seat for Baby-Led Weaning
When first introducing baby-led weaning, many parents offer small pieces of soft and/or cooked fruits and vegetables. These are usually cut in finger-length (around 4 inches) sticks and should generally be soft enough to squish between your fingers. These foods can be placed directly on the large Upseat tray for baby to explore or placed into a suction bowl that adheres to the tray wonderfully. Baby-led weaning can get quite messy so it couldn't be more convenient that the Upseat is made out durable yet easy-to-clean materials--a quick wipe down can have it looking good as new! Not only is the Upseat a great tool for baby-led weaning, but it is also a safe way to include your little one in family mealtime. This, in turn, promotes socialization and family interaction.
The Upseat is a fantastic tool for parents who are considering introducing solid foods to their babies using the baby-led weaning approach. It is comfortable, convenient, safe and easy to use but it also grows with your little one as they begin to explore new foods over time. So, if you're planning on using baby-led weaning, consider getting an Upseat for your little one. The Upseat offers a 30 day risk-free trial, a lifetime warranty, free shipping, as well as free returns.
*It's important to note that baby-led weaning is not for every baby, and parents should always consult with their pediatrician before making any changes to their baby's diet.